Video content is becoming increasingly important for all types of businesses in various ways, including content marketing, social media, SEO, and promotion. At A-SquaredTV we understand the importance of producing a corporate or brand video that will engage your target audience and set you apart from the competition.
We are more than a video production company. We combine our creative innovation with our marketing expertise to deliver exceptional content to our clients.
Our work has helped business and government alike with the use of smart, engaging videos that tell a story. Our success is fueled by our passion for bringing ideas to life and the attitude we take towards all of our projects.
We offer a full video production service from shooting in the studio or on location, to editing, voiceover recording, soundtrack and final DVDs or online media.
Take a couple of minutes to watch our video showreel...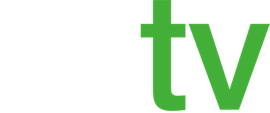 Edmonton 780.907.1445
Calgary 403.402.6239
Webcasting
Internal Corporate communications

Shareholder messages and meetings

Product launches

Keynote speaker deliveries

Press conferences

Special events
Training

Video Services
Filming

Editing

Corporate Video

Aerial Video
Documentaries

Presentations
To arrange an informal presentation and discuss your requirements
call our Edmonton office on: 780.907.1445 or our Calgary office on: 403.402.6239 alternatively, click here. to send an e-mail.