As travel becomes more expensive and time consuming, live webcasting is increasing in popularity. Our live webcasting services educate people over a wide geographical area, deliver critical information quickly and improve the return on investment for your conferences and events.
From simple presentations to large scale conferences and events,
we offer high-quality,  interactive webcast solutions that are geared towards enhancing online education. Our meticulous attention to detail while keeping at the forefront of the latest technologies ensures the quality of each webcast. Our broadcasts are compatible with all computers, smartphones and tablet devices allowing for even more flexibility.
In some cases, our clients eliminate the physical event entirely. Instead, they choose to broadcast presentations, important discussions and outreach programming directly from their boardroom.
Regardless of the size of event, we develop high quality presentations with custom titles and graphic slides that enhance the professional association's or conference organizer's image as well as provide a stimulating environment for online learning and training. 
Saving money is only one major reason to webcast. You will also benefit from obtaining feedback and questions through the moderated live online chat room. Full viewer analytics are provided the day after the event in PDF format. Every live webcast is also recorded for a permanent archive on DVD in universal MP4 format.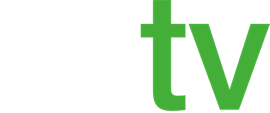 Webcasting
Internal Corporate communications

Shareholder messages and meetings

Product launches

Keynote speaker deliveries

Press conferences

Special events
Training

Video Services
Filming

Editing

Corporate Video

Aerial Video
Documentaries

Presentations
To arrange an informal presentation and discuss your requirements
call our Edmonton office on: 780.907.1445 or our Calgary office on: 403.402.6239 alternatively, click here. to send an e-mail.
Edmonton 780.907.1445
Calgary 403.402.6239
Live Webcasting Edmonton Calgary Toronto Live Streaming Webinars Video Production video