In today's 'on-demand' age, video content is more important than ever. From single camera press launches to full scale live broadcast television, A-SquaredTV offers a premium service to webcast any event online, to be viewed by your audience around the world.
Whether it's a sporting event, concert, corporate conference or presentation, we stream your event live using professional video broadcast equipment, ensuring you have the highest-quality transmission possible.
A-SquaredTV handles all aspects of the broadcast – providing you with an all-inclusive, stress-free means of streaming your event live online.
We can provide you with the embed code so you can have your event streaming live on your own website or we can build a custom page hosted on the A-SquaredTV site with your event graphics and branding.
All our webcast events have a built-in chatroom for online participants to interact and ask questions to the presenters. All events are recorded and edited to your requirements and provided in universal MP4 format for you to host online for future on-demand viewing.
Some sample recorded webcasts can be viewed here.
Below is our embedded player for live events...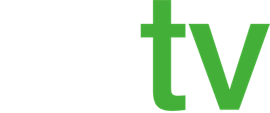 Webcasting
Internal Corporate communications

Shareholder messages and meetings

Product launches

Keynote speaker deliveries

Press conferences

Special events
Training

Video Services
Filming

Editing

Corporate Video

Aerial Video
Documentaries

Presentations
To arrange an informal presentation and discuss your requirements
call our Edmonton office on: 780.907.1445 or our Calgary office on: 403.402.6239 alternatively, click here. to send an e-mail.
Edmonton 780.907.1445
Calgary 403.402.6239