Webcasting
Internal Corporate communications

Shareholder messages and meetings

Product launches

Keynote speaker deliveries

Press conferences

Special events
Training

Video Services
Filming

Editing

Corporate Video

Aerial Video
Documentaries

Presentations
System Requirements
In order to watch videos on our site, make sure you have access to the following system requirements:
• Macromedia Flash Player v9.0.115.0+ plug-in  
• Windows 2000 or higher with latest updates installed  
• Mac OS X 10.3 or higher  
• Firefox 1.1+, Internet Explorer 5.0+, or Safari 1.0+  
• Broadband connection with 500+ Kbps 
Test Video
Remember, not all businesses and organizations allow employees access to live streaming video. You may need to contact your IT department in advance of the webcast and request access for the duration of the webcast. Provide them with the webcast address provided by the event host.
If you can play the video below with no issues you should be ready to watch our live broadcasts.
To arrange an informal presentation and discuss your requirements
call our Edmonton office on: 780.907.1445 or our Calgary office on: 403.402.6239 alternatively, click here. to send an e-mail.
What to do in the event of a problem
If you run into any difficulties during the initial connection process or during the event please check the following items prior to emailing the help desk.
• Have you pressed the "PLAY" button on the webcast play screen?
• Do you have a good network connection?  Can you access a different web address?
• Do a refresh of your browser page.
• Clear your browser cache.
• Reboot your computer if required.
If all of the above have been tried and you still have problems, email the help desk at andyholt1@gmail.com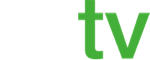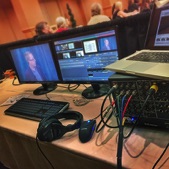 Edmonton
780.907.1445
Calgary
403.402.6239